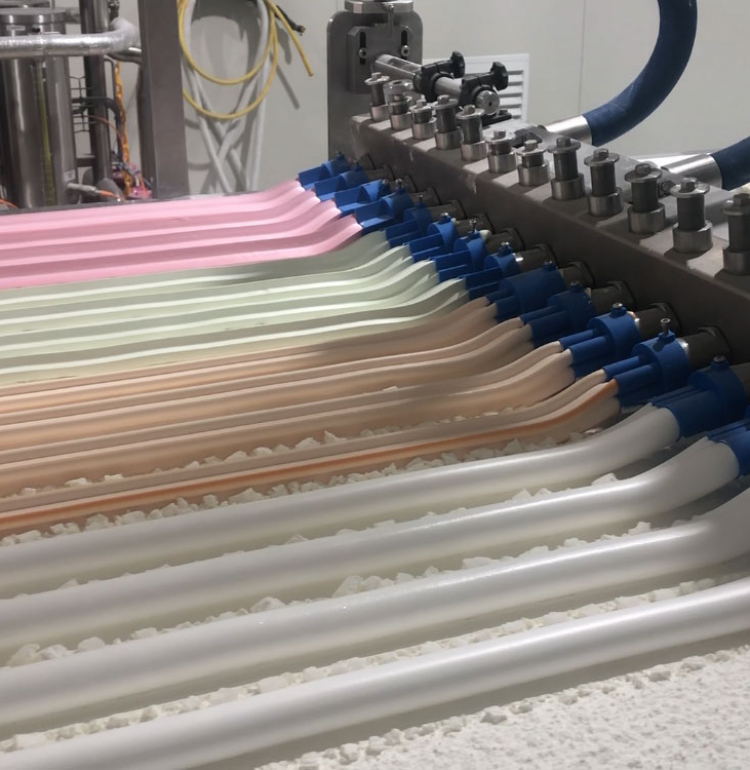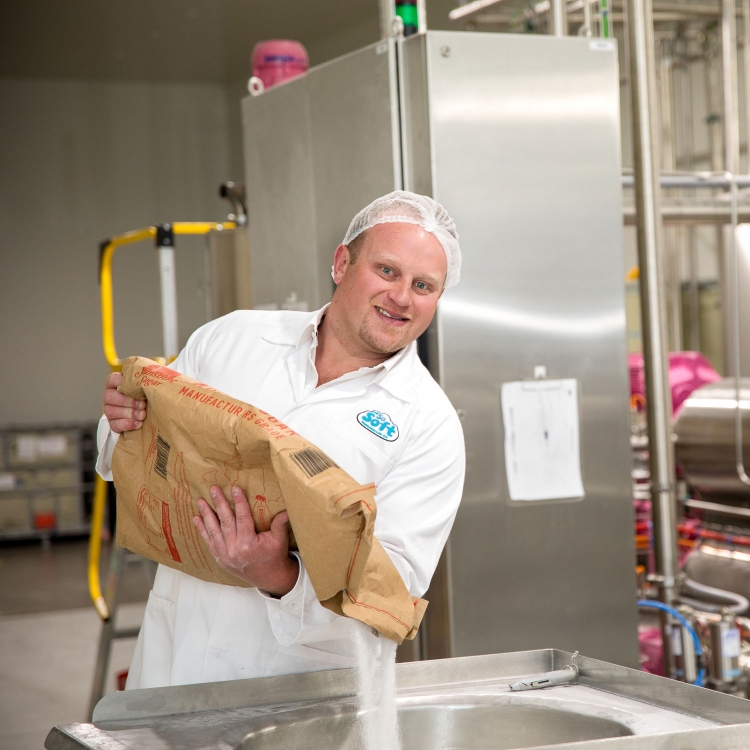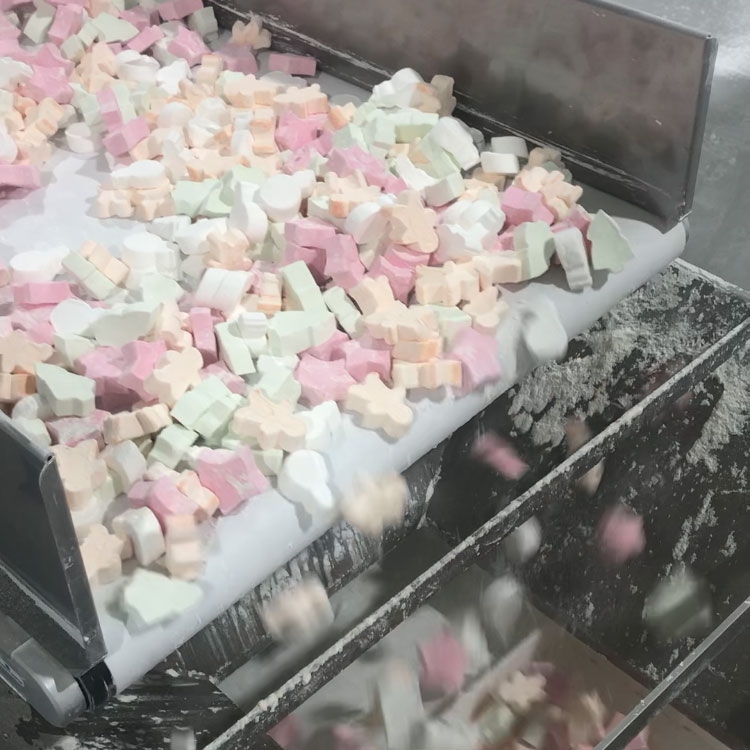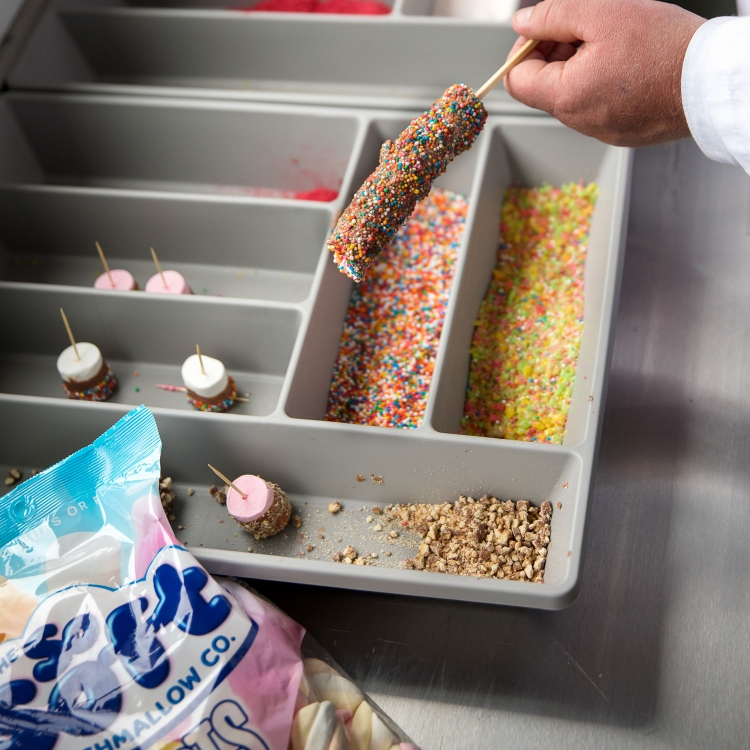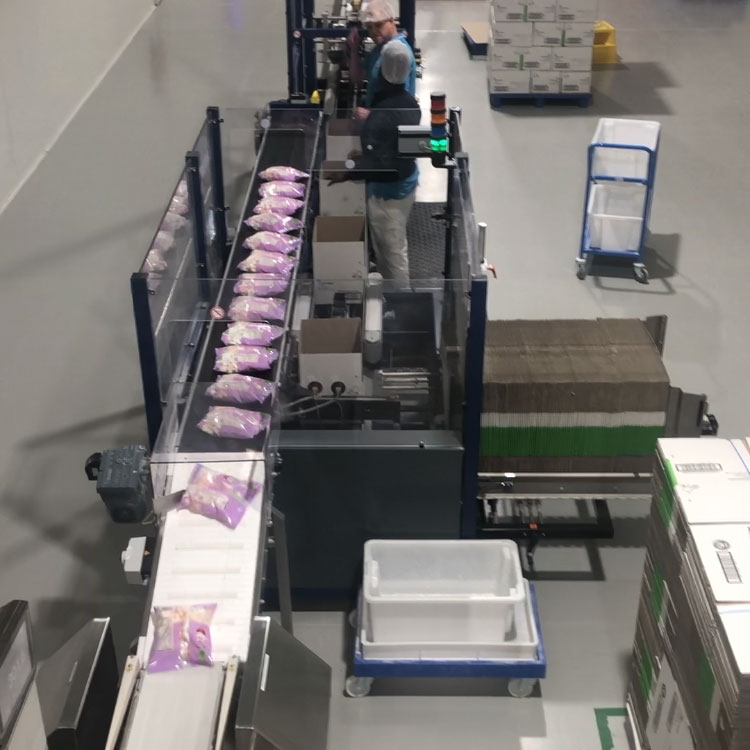 Marshmallow Co-Packing & Private Labelling Services
So Soft marshmallows are produced and packed at our state-of-the art facility in Ballarat, Victoria. As experts in developing, designing and producing innovative packaging solutions for our own food brands, we have the knowledge and capability to deliver cost-effective packaging and private label solutions for your business too. Discover additional snack food and confectionery co-packing services here
Marshmallow Co-Packing for Supermarkets
We developed a range of private label products for some of Australia's largest retailers, including Coles, Woolworths and ALDI. We can confidently claim to be able to provide high quality custom marshmallow products with private labelling under your store brand.
With our focus squarely on a model of delivering high quality/low cost private label programs, we also have the flexibility to tailor and customise everything from shape, size, packaging and colour to your brand needs.
Marshmallow Co-Packing for Food Service companies
Through our sister company, Ferndale Confectionery, we have supplied leading coffee chains, including Gloria Jeans and Starbucks, with other products like mints, gum and jelly beans. So Soft can provide a similar service for your business with a host of different marshmallow products, packaged or otherwise.
Marshmallow Product Private Labelling & Promotional Services
Our company collective is already regarded as a private label specialist in the Gum & Roll Pack category. Drawing from this wealth of experience and expertise, we are able to deliver the same kind of service across a wide range of marshmallow products.
Marshmallow Products for Specialty Retail
We can provide custom made marshmallow products for a host of specialty retailers from movie theatres and concession stores, food stalls, outlets, children's play centres, zoo kiosks or any number of other specialty retail business offerings. Simply ask us how we can be of service to you.
Marshmallow Products as Corporate Solutions for Hotels and Restaurants
Whatever the scope and scale of your hospitality business, we can help produce branded marshmallow confectionary products for hotel and restaurant guests for independent business or large chains. We'll even tailor the look and feel of the product to support your brand image for greater impact.
Benefit from our Unique and Effective Marshmallow Manufacturing Process
With a track record for consistently high-quality production, we can ensure your strict timelines will always be met. With our relatively low labour and operation costs, you can benefit from partnering with an Australian based company rather than one offshore. We also employ high-quality materials and processes while minimising waste to ensure your product offering is of the highest ethical standard.
Please note minimum order volumes do apply to most private label solutions.
We would love to partner with your organisation as a co-packer or total solutions provider. For all co-packing, private label or brand development discussions, please contact us: